Sorry, Mom! Productions is a promotions and production company started by Ari Fouriezos in Atlanta, GA in early 2015. Ari began by booking and promoting several shows across the city then expanded into tour booking, management, and artist development. She successfully assimilated artists into the local scene by helping develop a strong brand and planning and executing successful campaigns, and then booking them on the road for efficient and memorable tours. Ari continued to book engaging events in Atlanta and took on a position as assistant venue manager at the EARL in East Atlanta.
Voted "Best Promoter of 2016" by Creative Loafing Atlanta
When bands talk about ARI FOURIEZOS of Sorry, Mom! Productions, it's hard to tell whether they're talking about their favorite promoter or one of their best friends. Fouriezos' ability to constantly hustle over email, book shows in Atlanta and tours for Atlanta bands, work the door at venues, give away boatloads of free advice, and always take the time to give a big smile and an even bigger hug when passing you in the street all made Fouriezos critical to Atlanta's musical community in 2016. She supports bands across genres (Chelsea Shag and Man Up, Yancey) and Sorry, Mom! has booked stand-out shows all over the city. Crafting bills at traditional venues like the Earl, untraditional pop-up shows at places like American Sushi Recording, outdoor neighborhood festivals, and magic DIY shows at the Sewing Room takes patience, creativity, and lots of stamina, which Fouriezos never seems to run out of. - Creative Loafing
the future is now
Promoter Ari Fouriezos is building a new network for young and politically active punk, singer/songwriter, and experimental musicians. Acts such as Slang, Chelsea Shag, Man Up, Yancey, and others have flourished under the wings of her Sorry, Mom! Productions. - Creative loafing
wabe [npr] interview-->
atlanta promoter talks about underground music scene
...Fouriezos acts as a super-promoter. She not only book shows for her clients, she also manages bands and becomes more of a friend. She said that is important to her when choosing which bands to work with....
creative loafing feature: music issue 2016-->
Ari Fouriezos Is On An Unstoppable Mission
...In a predominantly male-driven music industry, Fouriezos is a wildcard. Since launching her promotions and productions company Sorry, Mom! Productions in summer 2015, she has aggressively expanded Atlanta's music scene by supporting a broad community of rising indie acts such as young punk bands Slang, Big Brutus, and Man Up, Yancey along with the experimental singer-songwriter fare of Chelsea Shag.
Because of Fouriezos' efforts, younger bands now have more places to play in the city, local booking agents are taking notice of previously overlooked scenes, and, Fouriezos hopes, more women will feel encouraged to step into music business role... --> Creative Loafing Atlanta
Top Music Career Insights from Industry Pros on Sonicbids' 2015 A3C Panel
In a competitive industry like the music business, performance is a big part of what makes an artist an artist. Musicians are constantly trying to revamp their presentation, performance styles, and make themselves better, no matter what it takes... --> Sonicbids
sorry, mom! block party to celebrate a transformative year in atlanta arts and music
On Sunday, the Wylie Street block of Reynoldstown will become something of ground zero for the Atlanta DIY music community as a host of local musicians, artists, entrepreneurs, and supporters gather for the first ever Sorry, Mom! Block Party! Organized by Ari Fouriezos, owner and operator of Sorry, Mom! Productions, an Atlanta-based promotions and production company, the event is part impromptu music festival, part networking session meant to inspire discussion and collaboration while also serving to celebrate the progressive gains of a transformative year in local arts and music. --> Immersive Atlanta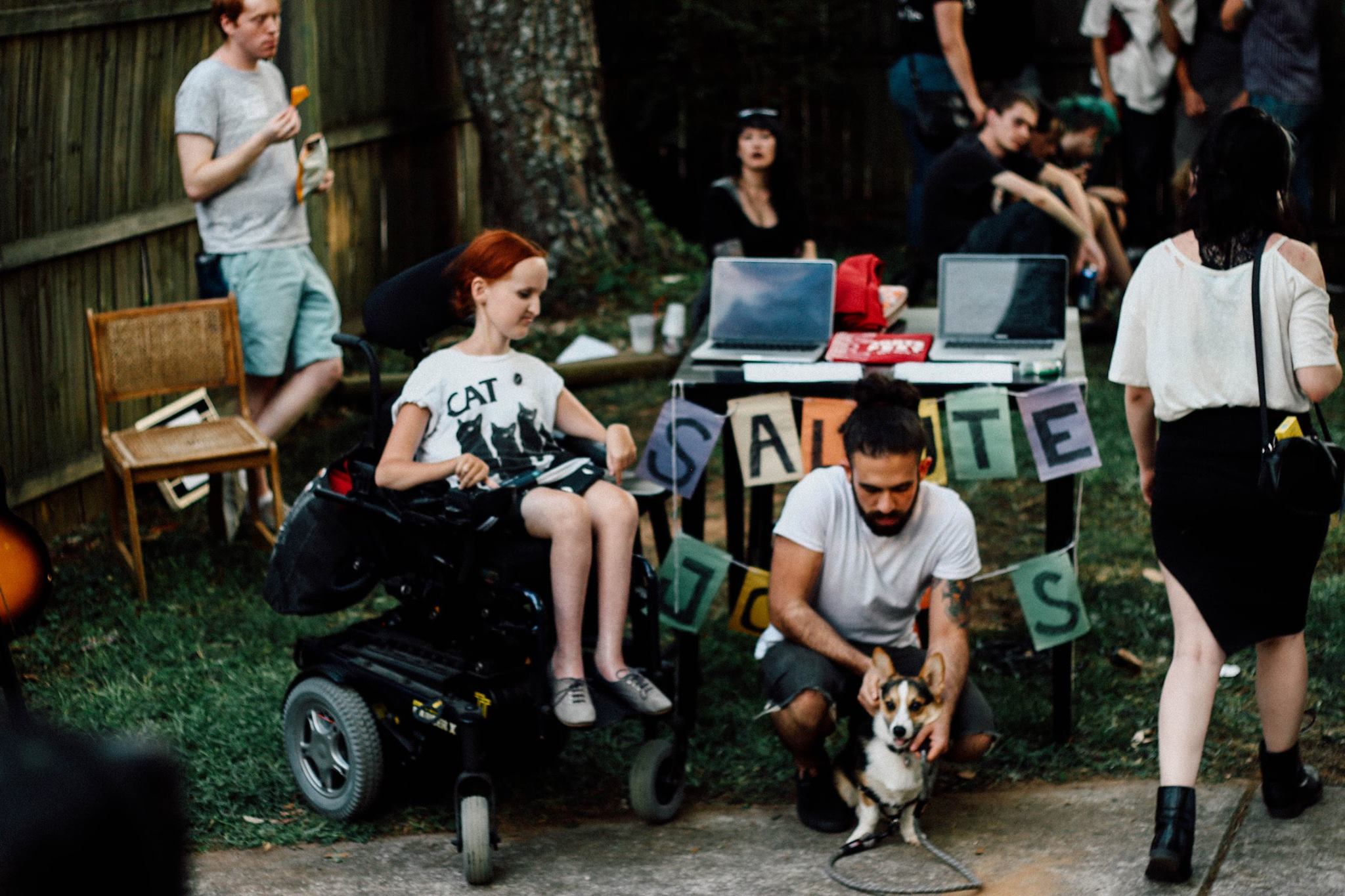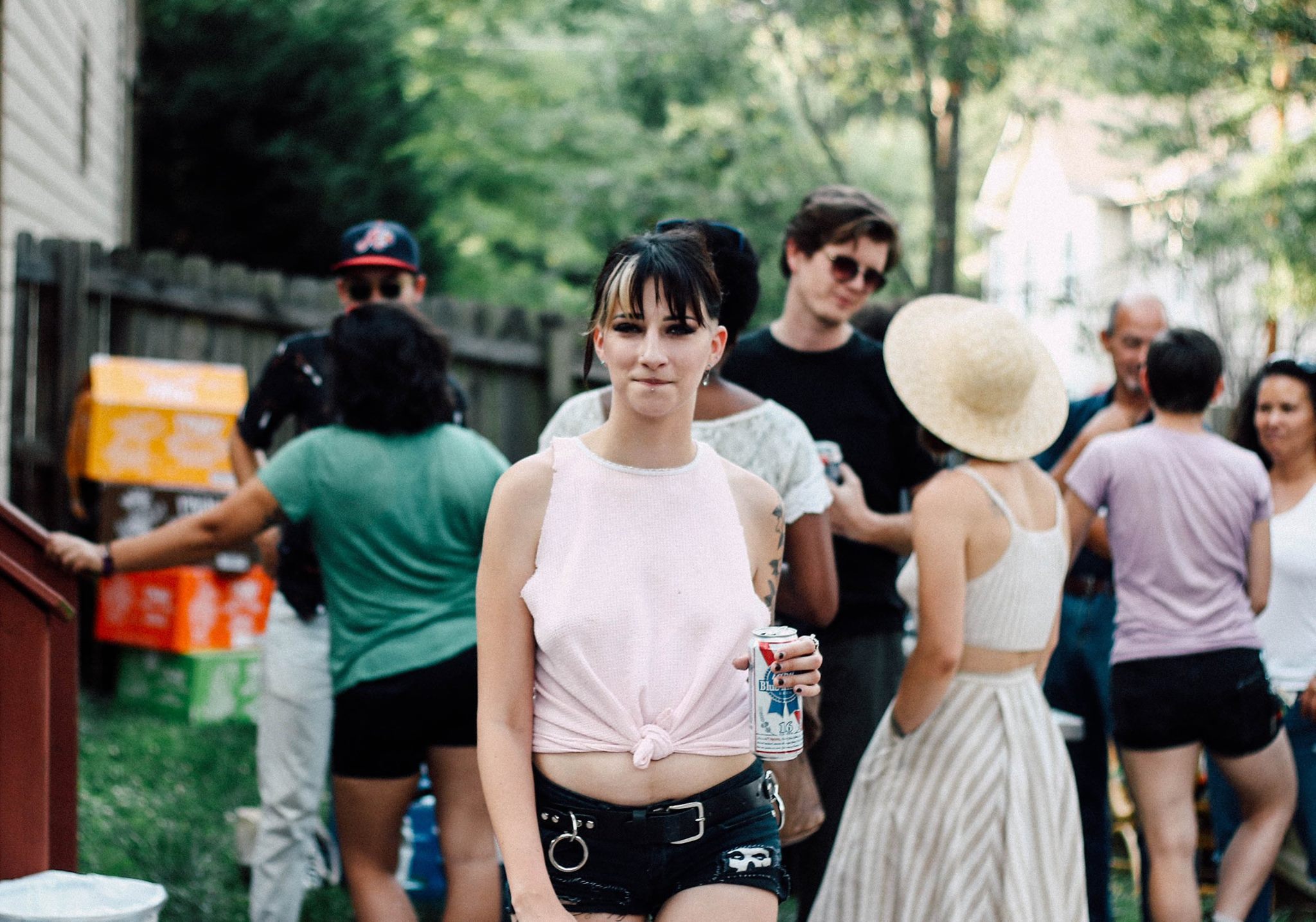 atlanta wish list 2017
My wish is for more people, particularly young women, people of color, and members of the LGBTQ+ community, to become active members of our music scene. I hope the existing spaces become safer for us all so that we can enact positive change and I hope more of us feel empowered to create these spaces and opportunities ourselves. I'd love to see us fearlessly fighting for our rights and for our visibility in a time that many of us are more fearful than ever. This can only be done if a strong support system is in a place for non-cis/white/het folks. We need allies and we need each other. I hope to see more empathy and compassion among all members of our artist communities, as well as a true passion and commitment to education and growth. --> Immersive atlanta
the staTe of wras in 2016
Local promoter Ari Fouriezos has utilized WRAS' community connection to raise awareness of shows she promotes via Sorry, Mom! Productions. "WRAS is important for Sorry, Mom! events as they not only announce some of our shows on air and give tickets away to callers, they also take the time to invest in the artists we are promoting," Fouriezos says. "They make time to interview artists with upcoming releases and important shows and help get the word out. The DJs are also excited about the shows we put on and come out to support." --> Creative loafing
neighborhoods - what's your favorite place in atlanta?
"I spend a lot of time in Little Five Points — Java Lords is sort of my temporary personal office — holing up in the morning and drinking way too many cups of coffee while hammering through work. I hold half of my meetings there; maybe it's the Sagittarius in me that likes working in public and running into friends. Afternoon rolls around and when I realize I've forgotten to eat I head to Elmyr for a burrito. If I'm still around by the evening, the Porter is my favorite bar to hang and have a beer or whiskey.
"Musically, the neighborhood is still in the game as well. Last spring I walked to Criminal Records and freaking Janet, Carrie, and Corin of Sleater-Kinney were there and signed my copy of No Cities to Love. How cool is that? I'm also impressed with what Aisle 5 is bringing to this city. I dig it." - Creative loafing